Jun
23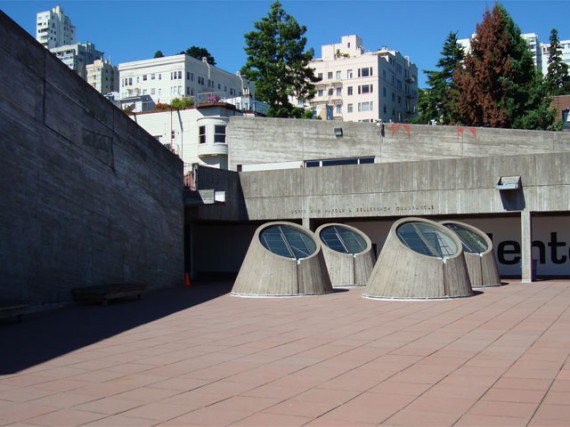 PECHA KUCHA ORDER – SATURDAY AFTERNOON, SFAI LECTURE HALL
Below is the order for Saturday afternoon at SFAI. We will leave a few slots open in this session for those whose imagery was received after June 21.
Slides are pre-prepared and are automatically set to advance every 20 seconds. Please be ready as soon as you see the organization ahead of you begin their presentation.  Presenters are asked to sit in the first row of the Lecture Hall.
1) Rhizome
2) SPACES
3) San Jose ICA
4) Lawndale Art Center
5) Midway Contemporary Art
6) Participant, Inc.
7) MOCA Tucson
8) LA><ART
9) Second Street Gallery
10) 911 Media Arts
11) Out North
12) Kansas City Arts Coalition
13) Franklin Art Works
14) SF Camerawork
Image: The quad at SFAI, outside the Lecture Hall.