Jun
24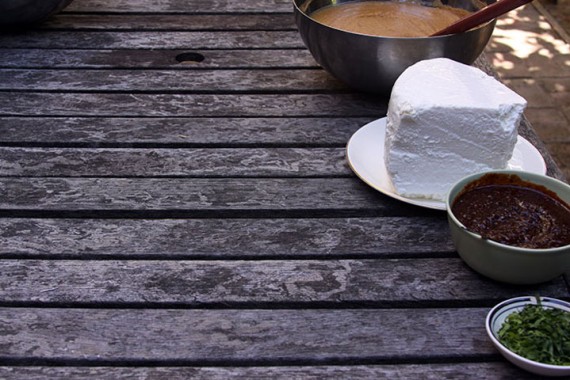 "It is June 19, 1867. Summer has begun. With the change of seasons, the days will begin to get shorter as well as warmer. There is work to be done. There are fields to be tended, but today is a holiday. To the Catholics of Querétaro, Mexico, it is a religious festival, the Fête-Dieu. In a few hours, the date will become associated with another, more sorrowful occasion. For today, Maximilian will die: Archduke Ferdinand Maximilian Joseph of Austria, or, to the people of Mexico these past three eventful years, Emperor Maximilian. Today is a holiday, and it will henceforth be a mournful one…."
The latest blog entry is up on Engine43's site, revealing more about the complicated history informing Friday night's meal and event.
If so inclined, this would be a good evening to wear something on the dressier side. Not a problem to come as you are, but you have the option. The environment at the Regency is an evocative one.
Photo from the development dinner held on Monday, June 20, courtesy of Jesse Nichols.