Jun
29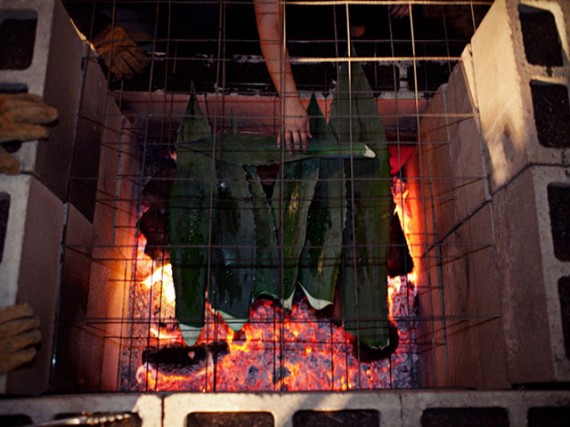 A special thank you to the entire cast of characters that brought A Sors, the performance/dining experience at the Masonic Lodge at the Regency Center, to brilliant life. This magical evening represents a new chapter in an ongoing exploration of history and cuisine by artists Julio Cesar Morales and Max La Rivere-Hedrick and was executed in collaboration with Rebecca Jean and Natalia Bushyager of Seasonal Elegance, and the knowledgeable Norma Listman.
Special thanks to everyone involved, including Rocket Caleshu, Arpad Dobriban, Jennifer Frederiksen, Andria Lo, Paolo Salvagione, Brian Scott, Mark Weidenbaum, Miles Ake, Carmen Benavides, Tina Dang, Alexandra Franco, Conrad Meyers II, Jennifer McCabe, Bailey Nakano, Kim Silva, Ian Treasure, Erik Wilson, Jenifer Wofford, Jonathan Wong, Kathryn Williamson, and Danielle Cronis and the Regency staff.
For more on the project as it continues to develop please visit the Engine43 blog.
Image: Photo of the goat oven, by Andria Lo.