Jul
08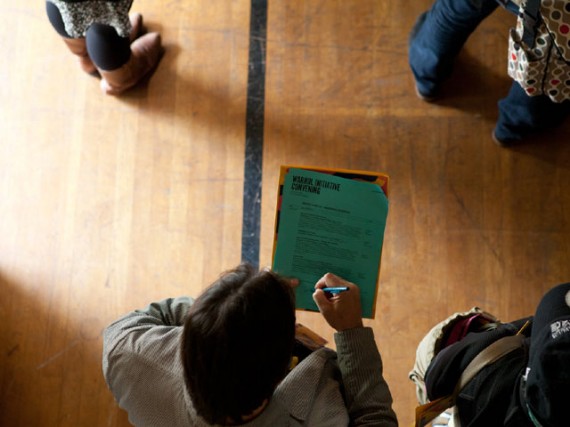 Over the next week, we'll be posting all the notes we have from the Convening sessions. Consider these both as a memory-jogging device and a way to continue the conversations initiated in San Francisco.
Special thanks to our Session Recorders: Susan Chen, Christian L. Frock, Genevieve Quick, Jayna Swartzman, Matthew Tedford, and Meredith Tromble. These talented Bay Area arts writers took copious notes and sat in on nearly every session in order to provide a lasting document of what was discussed. Putting the convening into words is no easy task and we're deeply appreciative of their work.
If in the process of reading through these, you notice that something has been omitted or mischaracterized, we encourage you to contribute your own take on the events, adding your thoughts in the comments sections of the session pages.
Photo by Melissa Kaseman © The Andy Warhol Foundation for the Visual Arts