Apr
01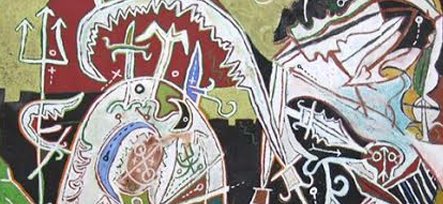 Image courtesy of Aljira Inc.
Leonardo Benzant: Afrosupernatural
Organized by Visiting Curator Dexter Wimberly
April 2 – April 30, 2016
Reception: Saturday, April 2, 2016, 5-8pm
Artist Talk: April 23, 2016. 2-4pm
Aljira, a Center for Contemporary Art is pleased to present Leonardo Benzant: Afrosupernatural organized by Visiting Curator, Dexter Wimberly. Recognizing both his ties and disjunction from an ancestral past, Leonardo Benzant's practice is driven by his connection to the trans African-Atlantic diaspora.