Oct
16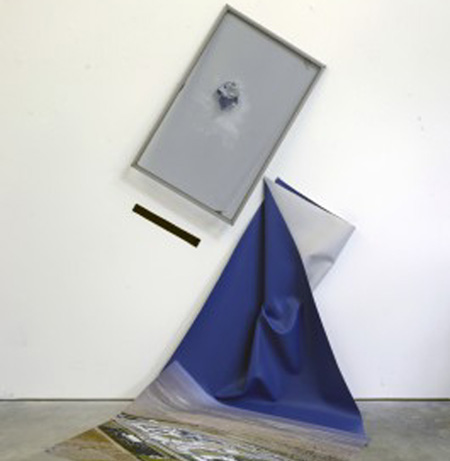 Image courtesy of MoCADA
Celebrate the opening of Dis place, curated by Allison Davis and Ali Rosa-Salas, Selections from Revelations, a photography series by Kudzanai Chiurai, and HOW TO SUFFER POLITELY(And Other Etiquette), a print series by Kameelah Janan Rasheed.  Sounds by DJK7, and beer lovingly provided by Brooklyn Brewery.
Curated by Allison Davis and Ali Rosa-Salas
On View in MoCADA's Main Gallery
October 17, 2015 – January 17, 2016
Dis place maps the somatic, psychological and infrastructural violences of displacement in the contemporary African Diaspora from the perspectives of those living in its throes. Through material and contextual inquiries into objects ranging from firearms to fruit, the collection of works by Aisha Tandiwe Bell, Kudzanai Chiurai, Mohau Modisakeng, Valerie Piraino, Sable Elyse Smith and Ralph Ziman render visible the power relations produced by and through displacement, and the innovative strategies that transform even its most foreboding effects into dynamic and grounding cultural formations.