Aug
26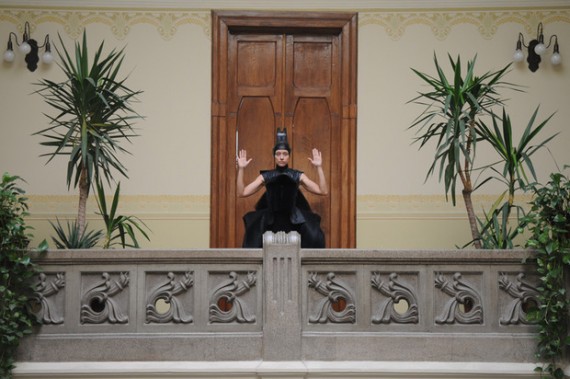 Image courtesy of Art In General
Curated by Wato Tsereteli
Exhibition:
September 12, 2015 – November 21, 2015
Storefront Project Space
Opening reception:
Saturday, September 12, 6–8pm
Art in General presents The Echoes, a New Commission by Nino Chubinishvili aka Chubika in the Storefront Project Space. The exhibition is presented as part of the International Collaborations program in partnership with the Center for Contemporary Art, Tbilisi, Georgia, and will mark the artist's first institutional solo exhibition in the United States.
Integrating her diverse background in costuming and successful career as a fashion designer, Chubika's artistic practice blends sculptural and theatrical elements with wearable utility. She maps the plasticity and expressive potentialities of unconventional materials onto familiar objects, distancing them from associations with passive consumption. The artist's affective installations, sculptures, animations, and collaborative performances aim to transmit spiritual ideas at a subconscious level, where performative objects reveal hidden messages over time. Her work's relationship to metaphor is an embodied and self-reflexive one, best absorbed subliminally by those who occupy the garments or installations.