Apr
07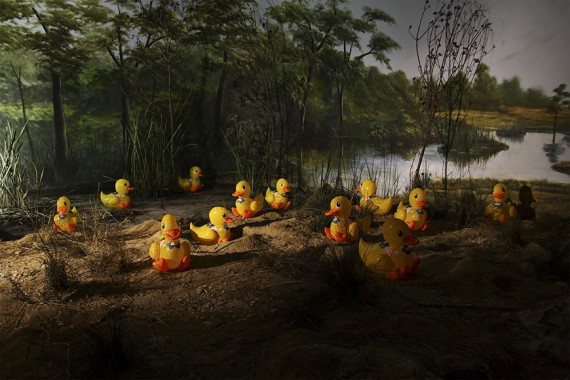 17th Latino Art Now! : April 3 – May 16, 2015
This long-running and popular exhibition, a survey of the best contemporary art from Bay Area, national, and international Latino artists, coincides with the celebration of MACLA's 25th anniversary as one of the leading community arts centers in the West Coast.This year's exhibition reflects the breadth of visual arts media for which MACLA is known. It includes New York-based photographers Remy Amezcua and Dulce Pinzón; multi-media/mixed-media artists Carmen Argote, Cristina Velásquez, Linda Vallejo, and Yvonne Escalante; muralists Juana Alicia and Wayne Alaniz Healy; Bay Area printmaker Melanie Cervantes; glass artist Jaime Guerrero, and much more.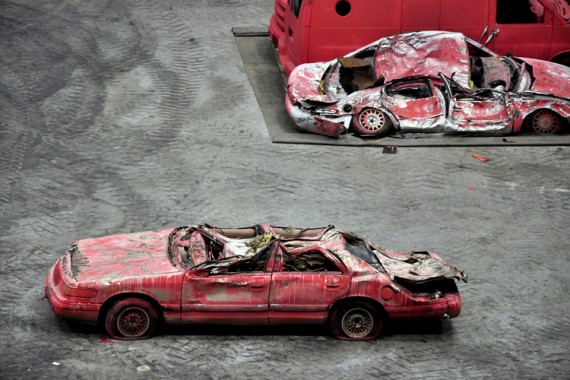 Photo by Rachel Rampleman
Saturday April 11, 2015 from 7-10pm there is an artist reception at CEPA Gallery and Squeaky Wheel in the Market Arcade galleries. Related programming and screening schedules will be announced in the coming weeks.
Rampleman's work frequently showcases strong female personalities—women who are simultaneously aberrant and superhuman—who challenge the common clichés of masculinity and femininity and who often assume roles typically associated with men. This is a landscape where sexual braggadocio, heavy-metal rock stardom, or muscularity have become characteristic of feminine prowess.
Organized in collaboration with Galerie Susanne Zander / Delmes & Zander, Cologne.
White Columns in collaboration with Galerie Susanne Zander / Delmes & Zander, Cologne + Berlin, presents the American debut of "Margret: Chronicle of an Affair – May 1969 to December 1970″, an extraordinary collection of found materials relating to a private affair conducted between a German businessman and his secretary in the late 1960s and early 1970s.
SF Camerawork and Galería de la Raza present Existe lo que tiene nombre: Contemporary Photography in Mexico. Organized by San Francisco-based curator Sergio De La Torre and Tijuana-based curator Javier Ramírez Limón, the exhibition will be on view at SF Camerawork from April 2 through May 23, 2015. A 200-page catalog will accompany the exhibition. Comprised of over 50 photographic and video works produced within the past decade, this is the US debut for many of the exhibiting artists.