Jun
09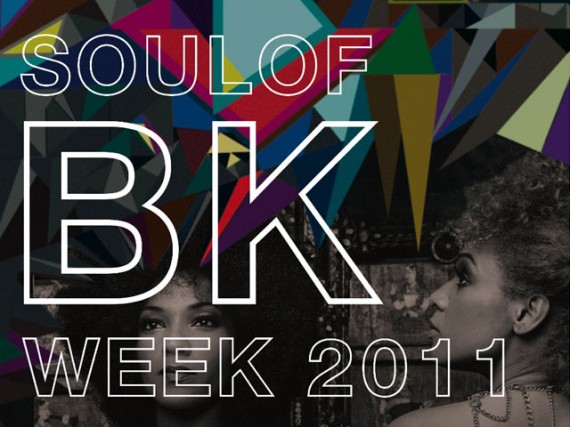 This is the first in a series of posts highlighting organizations and journals that are new to the Initiative. Ballroom Marfa, Diaspora Vibe Gallery, Elsewhere, Filip, Maryland Art Place, Rhizome, Slought Foundation, Storefront for Art & Architecture, Triple Canopy, Watts House Project, and the Museum of Contemporary African Diasporan Art were all welcomed into the Initiative in the years following the 2008 Convening in New Orleans. This year you'll have the opportunity to hear from each of these organizations during the Pecha Kucha sessions. Please visit the Foundation's main site for a list and links to all current Initiative organizations and the Arts Writing Initiative Page for links to the arts journals.
MoCADA
Located in Brooklyn, MoCADA is committed to fostering a greater awareness and appreciation of the arts and cultures of the African Diaspora as it relates to contemporary urban issues. The experiences and cultural contributions of people of African descent have been marginalized throughout history and MoCADA's mission is to undertake the responsibility of rewriting that history in order to give a more accurate portrayal of the contributions of people of African descent to the artistic and global landscape.
Two programs that exemplify the activities of MoCADA are listed below:
From Africa to Brooklyn: From Great to Great
Through June 26, 2011 MoCADA presents the student exhibition From Africa to Brooklyn: From Great to Great, organized by Ruby Amanze, Director of Education. The exhibition showcases the work of students from six Brooklyn schools: P.S. 3/The Bedford Village School, M.S. 57/The Ron Brown Academy, M.S. 265/Dr. Susan S. McKinney School, Bedford Academy High School, Benjamin Banneker Academy and Brooklyn Community Arts and Media High School. This exhibition is created through MoCADA's Artists-in-Schools (A-I-S) program where teaching artists work in K-12 schools throughout Brooklyn to initiate and blossom young student's artistic talents. From Africa to Brooklyn culminates twenty-five weeks of hands on art explorations, field trips and presentations by visiting artists. The participating students created artwork as an interpretation of their African and Diasporan roots in connection to contemporary Brooklyn.
Soul of Brooklyn Week 2011
Soul of Brooklyn Week 2011 runs this summer from June 18 through June 25. Over 20 events in 8 days, from Fort Greene to Bed Stuy, Clinton Hill to Brownsville, Soul of Brooklyn Week 2011 highlights the arts and cultures of Brooklyn's African Diaspora. Dance parties, fashion shows, concerts, outdoor film screenings. The Soul of Brooklyn is a quintessential resource for discovering the unique cultural and business renaissance currently taking place throughout Brooklyn's African Diaspora. Soul of Brooklyn's goal is to promote neighborhood businesses, cultural institutions, and special events that reflect the borough's vibrant roots and contribute to the growth of stronger communities.
Attendees from MoCADA in San Francisco include Executive Director, Lauri Cumbo; Exhibitions Director, Kalia Brooks; and Board Chair, Kevin Johnson.