Apr
07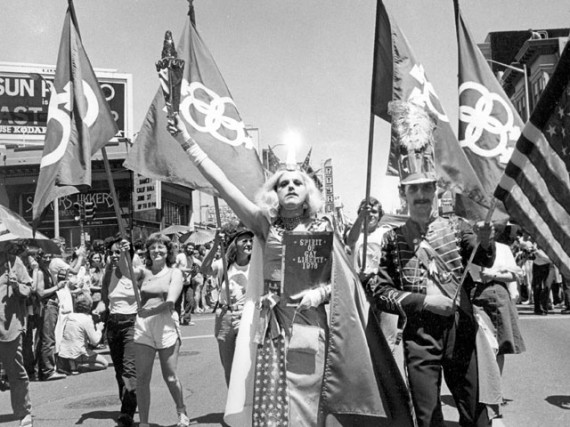 We're thrilled that the convening coincides with Pride Week in San Francisco, one of the largest celebrations of LGBT culture in the world. This week-long festival of parties and events is traditionally held the last week in June to commemorate the legacy of the Stonewall Riots.
In addition to the all-inclusive parade down Market street on Sunday morning, numerous activities will take place throughout the city. There is a Trans March on the Friday before the parade and the Dyke March on Saturday, both of which originate in the beautiful surroundings of Dolores Park. We suggest visiting SFPRIDE.org for more information and helpful tips should you plan on being in the city longer than the dates of the convening. Also worth a visit is the San Francisco Lesbian Gay Bisexual Transgender Community Center. The Center holds regular performances and exhibitions throughout the year, and will no doubt be a busy hub for Pride activities.
This historic photo was taken by Alan Bistry, capturing the 1976 SF Pride Parade.